The back bone of the Elliott Wave Principle as applied to forecasting markets is the five wave impulse sequence.  Sometimes we get lucky and I spot one.   These are the exact charts and posts my subscribers received in REAL TIME!
When I first assessed the situation it seemed only reasonable that the rising resistance line was going to come into play and may be the limiting factor to the five wave advance I was forecasting so this post went out at 7:30 AM CDT with prices at 2.835.  "There ought to be a pair of 3-4's coming on the way to the next wave 5 top" with a broad target zone of 2.88-2.95.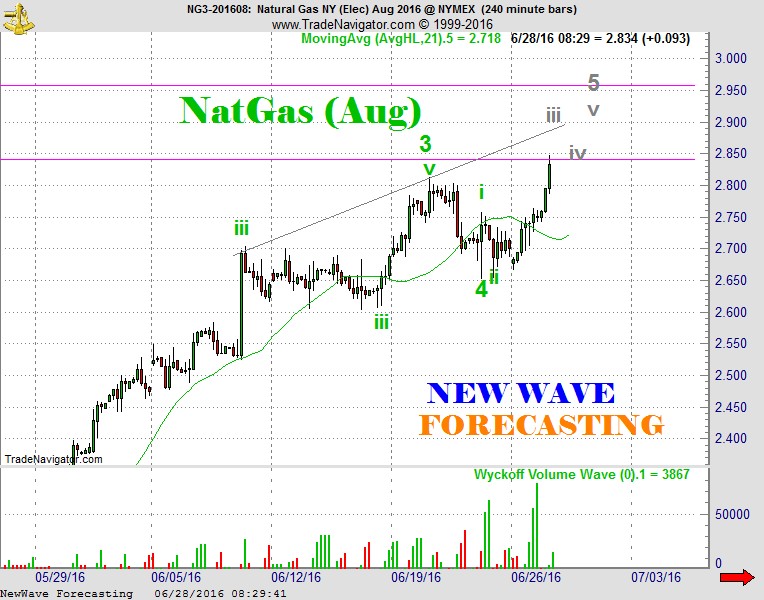 At about 9:50 prices were at 2.839  following a run up to 2.87.  I drilled down time frames and refined the road map a bit with an Elliott Channel but "the forecast remains the same-higher still".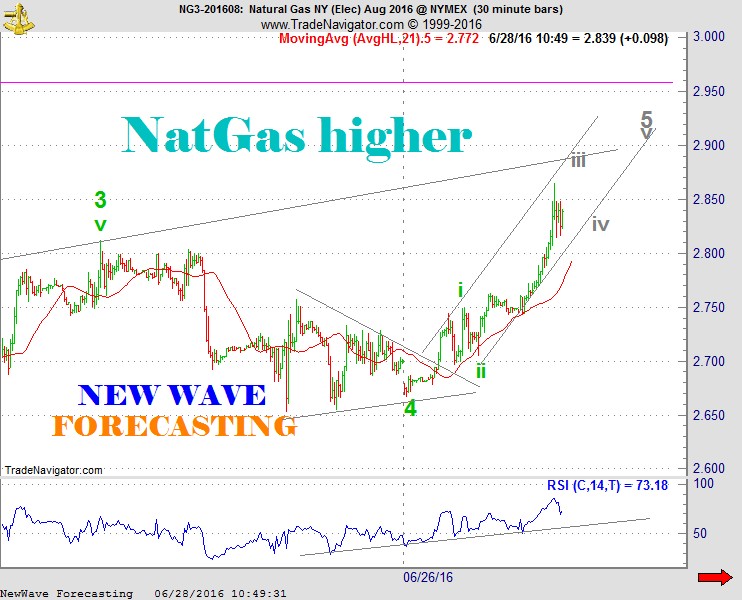 At about 1:15 the market was trading 2.883 and I posted  "The market is overbought and it hit the rising resistance line so perhaps wave iii has peaked or might do so with a bull trap above 2.90."  In addition "it is unlikely prices will trade below 2.82."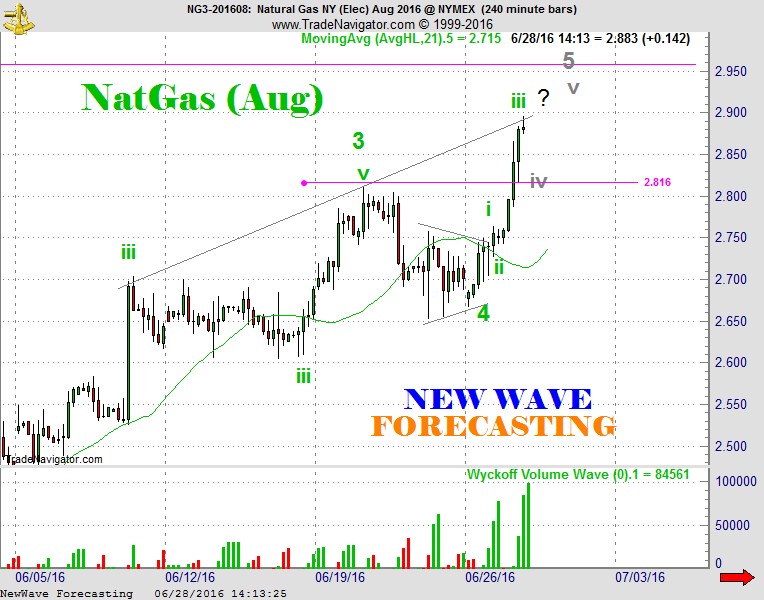 About 6:15 it seemed that everything was spot on and I shared "Ideally the small wave iv shakeout effort is now underway and might bear trap 2.85 prior to heading to a new high."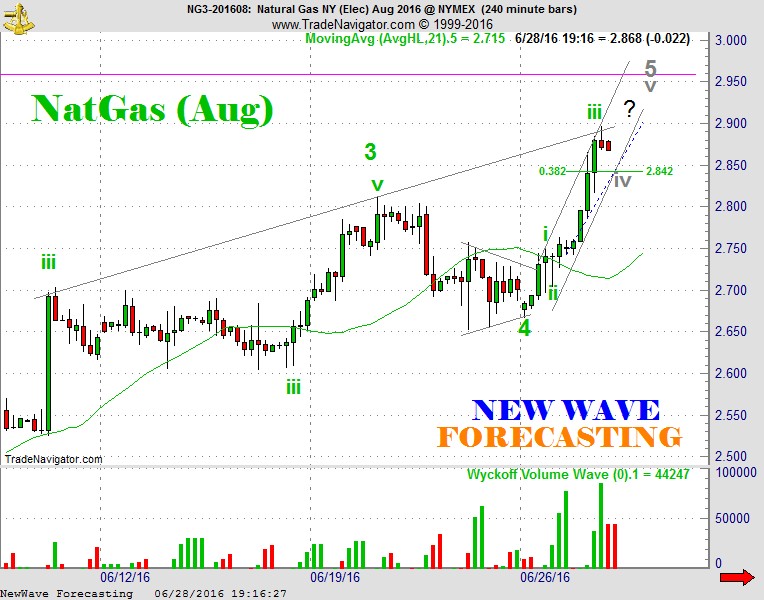 At 7:15 AM prices were trading 2.942 and I let out "The wave iv correction was a tiny triangle and if the location of wave 4 is correct we should be looking at the end of this run in front of tomorrow's release. Falling below 2.895 would be the first indication of weakness."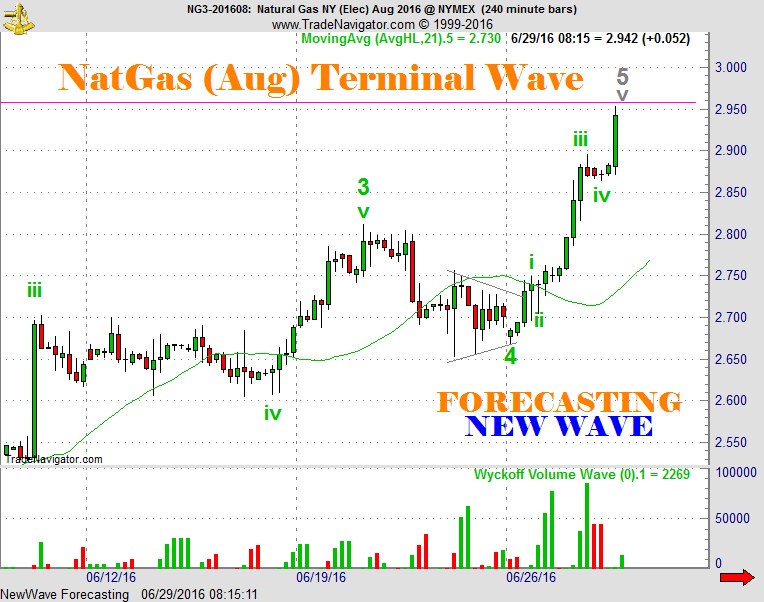 A little over an hour later at 8:45 after the market fell I called the top "but to confirm the move complete will be a breach of the wave 3 peak at 2.81 which might be a bit of a reach today.".